Hidden Helpers: managers talk about their jobs assisting sports teams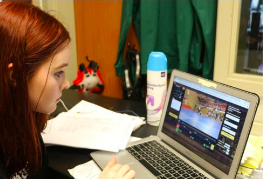 Sports teams make up a large part of a school's identity. Banners hang in the gym recognizing athletes' achievements and ice cream is passed out after each state victory. However, some people who spend hours helping the team are sometimes left out of the spotlight.
Senior Ashley Schuler has been a girls varsity volleyball manager for three years and a boys swim manager for two.
"Volleyball I [managed] because all my friends were volleyball players and I stopped playing volleyball because I'm a swimmer," Schuler said. "I wanted to still be able to hang out with them and stuff and they could never hang out because they were at volleyball. So I started managing volleyball so I could see them more."
From filling up water bottles to keep track of data, a manager always gets the job done. They make sure the team has everything it needs to be at peak performance. This is senior Alyssa Krahenbuhl's first year managing the wrestling team.
"I thought it'd be different…and something nice to do," Krahenbuhl said. "Also, I know some other guys on the team."
Krahenbuhl said she has a lot to do, and she doesn't have a lot of help to do it as well.
"I video all the guys in their matches, and I make sure that they have everything that they need," Krahenbuhl said. "I make sure all the scores are right and all the videoing is done and I [also] fix everything up."
Schuler said she records many things for both boys swim and girls volleyball.
"For volleyball, I take stats on the iPad every game, so every time someone touches a ball, I have to record it," Schuler said. "For swim, I record all the swimmers times and I do their splits. So when they're swimming a 200 I record every 50 [meters] so that they know if they're staying consistent."
Since they also must attend practices the managers often have to mold their schedule to ensure that they can be there for the team whenever they are needed. Krahenbuhl said she's "spread thin" because of her many activities she is dedicated to along with managing the wrestling team.
"I have to keep myself organized especially when wrestling because there will always be a tournament this day and a tournament that day," Krahenbuhl said. "You just never know when you're needed."
Through having to adapt and do new things as a manager, Schuler said her communication skills have become more professional because she works with the athletic office a lot.
"I'm one of those people that like to have things to do. I think that's one of the reasons I manage. But like… [I'm] more busy for sure," Schuler said. "But I'm able to work around it and during volleyball, I would go to work out at the beginning of practice."
This is junior Kayla Schnettgoecke's first year managing the girls basketball team. She said learning how to manage her time is what she has gotten out of this experience so far. At the start of practice, she runs laps around the school.
I've spent the whole night doing homework and, that's not how it's supposed to be," Schnettgoecke said.
Cranfield said that focusing is the key ability she gained.
"[I've been] able to handle a lot of things last-minute situations that are thrown my way, and just multitasking in general," Cranfield said.
Schuler said managers are still able to have fun with the team, even though they're not physically competing.
"Honestly, [my favorite part is] all the van rides; they're all ridiculous," Schuler said. I love the team. They're funny and the coaches are funny."
Schnettgoecke said she gets into the game and gets excited when the team does something well.
"I mean, for me, [the best part is when I've jumped off the bench," Schnettgoecke said. "When we score like, I don't know, it just gets me really excited."
Even though the managers are usually hidden and not acknowledged by many students, they are still seen as part of the team.
"I get included in like all the team dinners and stuff and snacks [and]tournaments and stuff. So I get all the free food," Schuler said. "But then, like I said before, I love the people. They're fun to be around. So that's probably the main reason I stayed, too."
About the Contributor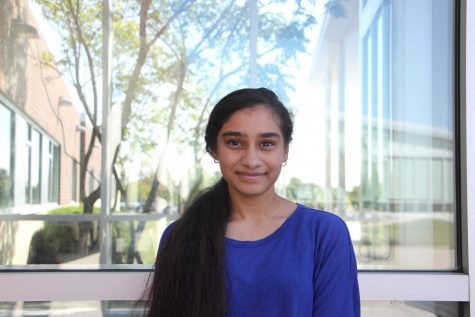 Siri Chevuru, design editor


Siri Chevuru | design editor