The collegiate student-athlete dilemma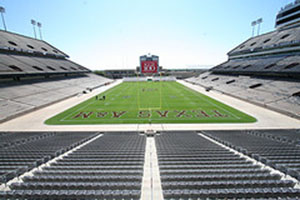 Johnny Manziel might be one of the all time most polarizing figures college football has ever seen. He plays phenomenally every Saturday for Texas A&M University and knows how to suck up the limelight off the field. He brings in millions for his school week after week and is not allowed to profit one penny. The media and the general public are up in arms that Manziel and other college athletes be paid for their contributions, but what many seem to forget is that Manziel and other college athletes on scholarships are given a free college education.
Over the summer he was suspended for the first half of his team's opening game against Rice for selling his autograph to an autograph broker. To someone not familiar with the NCAA's rules it might not seem like a big deal, but the NCAA (National Collegiate Athletic Association) has strict rules against student-athletes profiting money from their own name and for good reason. These players are still classified as student-athletes, and should not be allowed to gain profit using their names.
"I think the NCAA has some really stupid rules regarding the whole student athlete thing,"sophomore Sam Kersey said.
Last week players from Georgia Tech, Northwestern and The University of Georgia wore patches donning the symbol of the recently formed APU (All Players United) association. These patches were in protest of the NCAA's rules regarding student athletes. The players who wore those patches need to remember that they're going to college for free.
An out-of-state tuition bundled with room and board at a State University will in most cases cost roughly 30,000 dollars a year. College athletes should not be treated any differently than your average college student.
"I think players of all sports coming straight out of high school should be given the option to go straight to the pros," sophomore Corbett Oliver said.
High school baseball players are given the option to go straight to the pros. The NFL and NBA should follow suit and allow its players to go straight to the pros. Until then, college athletes shouldn't complain about how they're treated.