Local ice cream shops serve up sweet treats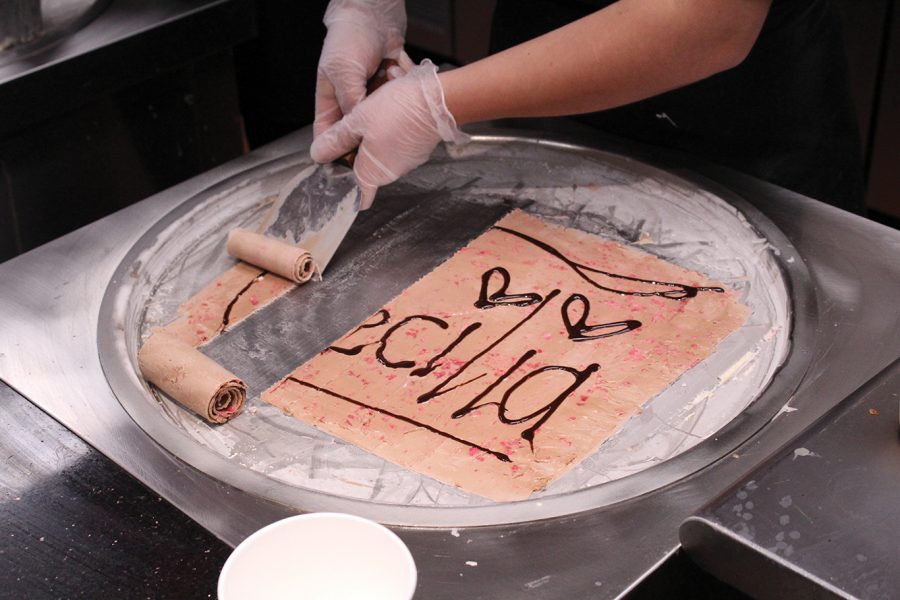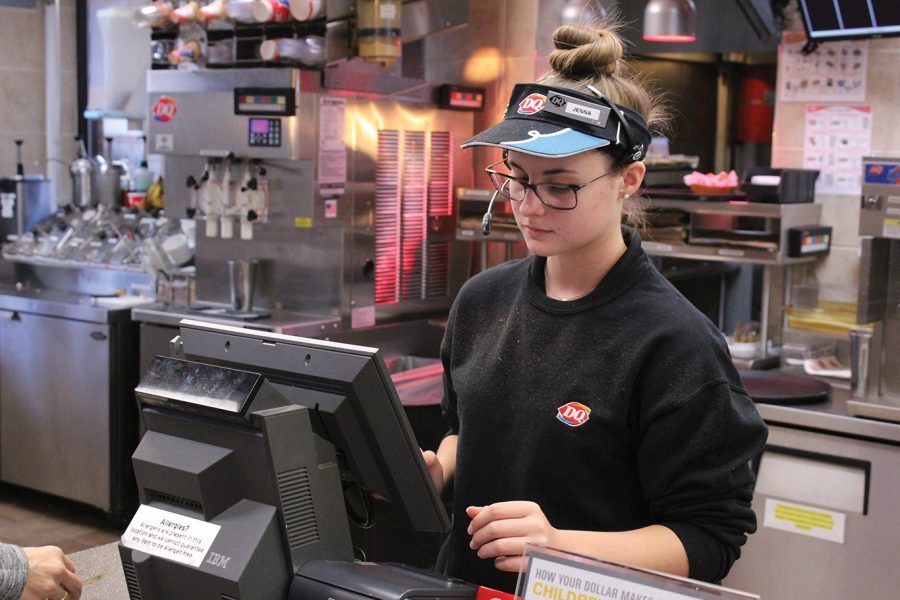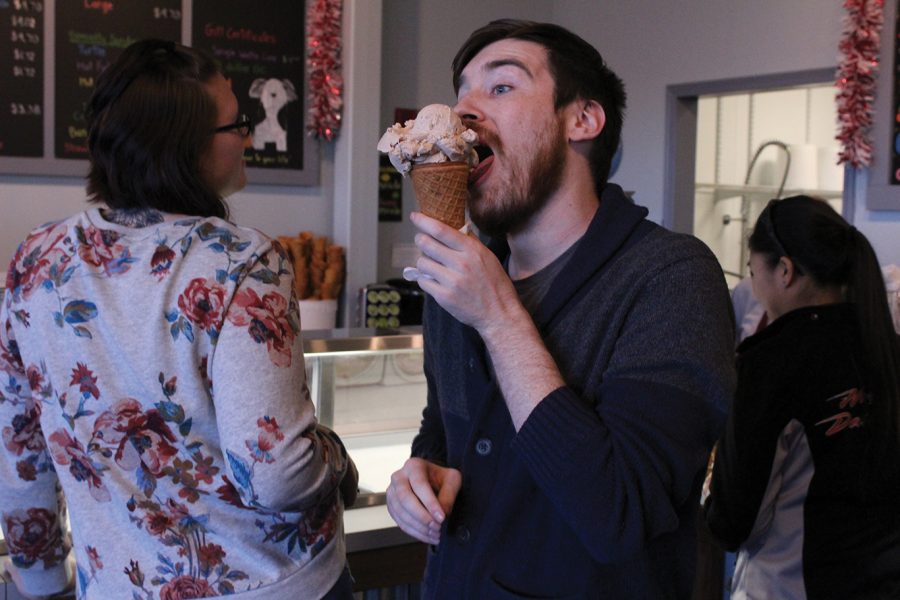 Dairy Queen
An American Classic opening in 1940, according to their website, Dairy Queen has represented the American dessert for over 70 years.
When you first enter a Dairy Queen, it seems as though you have entered every Dairy Queen built in the last 15 years. However, the decor through the restaurant is what you would expect in any fast food restaurant. This outdated decor is made up for by Dairy Queen's famous soft-serve ice cream.
Although Dairy Queen is famous for their soft-serve, their menu is much more expansive than your traditional ice cream joint, ranging from fries to burgers, along with traditional desserts.
I ordered a Tripleberry Smoothie and a soft-serve chocolate cone. The Tripleberry Smoothie was, in my opinion, nothing special. It tasted like something that you would buy at any ice cream place in the country.
On the contrary, the chocolate soft-serve seems as though it would be found anywhere, when in reality a good chocolate soft-serve, like that of Dairy Queen, is a rarity. When other components such as the food's low price for mediocre food are factored in, Dairy Queen is, overall, a good ice cream joint.
Sylas and Maddy's
Opening their first location in Lawrence in 1997, Sylas and Maddy's is a popular local dessert hot spot, acting as a go-to ice cream shop in the Kansas City area.
Sylas and Maddy's is a traditional ice cream parlor that serves a plethora of unique flavor combinations along with their seasonal flavors like lilac in spring and pumpkin spice in the fall.
Before you even reach for the front door, the first thing you notice is the classic neon sign that reads "Homemade Ice Cream." When you enter through the front door, you immediately notice the ice cream counter that stretches onto two sides of the room with countless flavors in each section.
I had a cinnamon waffle cone; this was by far the best traditional ice cream I have ever had. The cinnamon ice cream was the perfect combination of sweet with the classic spice of cinnamon. This flavor mix combined with the crunch of the browned waffle cone creates a taste the same of cinnamon breakfast cereal, morphing a famous breakfast into an even better dessert.
In total, as an ice cream joint, Sylas and Maddy's exceeds expectations in every way, overall leading to an increase in ideals for ice cream.
Freezing Moo
Freezing Moo is the home of the latest dessert trend to hit the Kansas City area: rolled ice cream. Rolled ice cream has been a popular warm weather treat in Southeast Asia for around 1,000 years, according to the New York Times, but has just hit the Midwest's dessert scene in the past few years.
A restaurant clearly made for Instagram, Freezing Moo seems to be engineered to appeal to high school customers. From walls covered in photos and notes from customers to the customer's name written in the cream before rolling to the aesthetically pleasing rolls of ice cream, this restaurant is never short of photo opportunities.
While visiting, I enjoyed a chocolate and raspberry ice cream, topped with vanilla wafers, graham crackers and fresh strawberries. Starting with the base, the ice cream, there were no imperfections; the pairing of the raspberry and slightly bitter chocolate laid the perfect framework for the toppings. The wafers and graham crackers were exactly as expected but the strawberries were what truly shined over the whole dessert. The berries tasted as though they were just picked during peak season, even though it was November in Kansas. Overall, Freezing Moo exceeded my expectations, providing a unique sweet treat.