Louisburg Cider Mill
As I pulled onto K-68, I saw the rolling fields and pumpkin patches signaling that the Louisburg Cider Mill wasn't far away. A few friends and I had been anticipating coming for some time; the cider mill symbolized the epitome of all things autumn.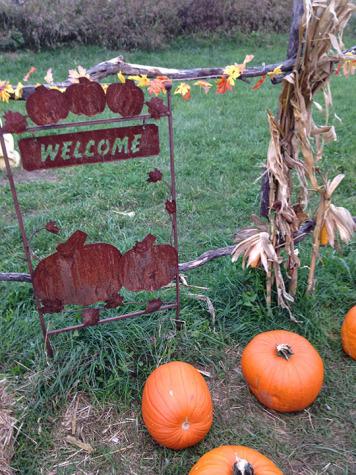 When I got out of my car, the cool air and scent of apples invited me in. Faint country music played in the background and people swarmed the hot cider station, eagerly awaiting a steaming cup. My group and I headed straight for the cider viewing barn. I had never seen so many apples in my life; millions tumbled down into the mill, making their way down to be pressed.
Next we headed across a field to check out the attractions. Somewhat like a small fair, hayrides came and went ever few minutes and children hopped on a huge moon bounce cleverly titled "The Jumping  Pillow." Small animal pens sat nestled in the corner of the field, where viewers could observe goats, pigs, chickens and rabbits in their natural habitat.
While watching the animals, one of my friends got herself in quite a little dilemma: a goat started munching on her hair –  The lesson learned: no goat selfies.
After we finished in the "petting zoo" we headed to the main attraction – a corn maze that stretched across at least three fourths of the field. On the way in, I overheard some girls who said that it was "really short" because it only took them "one hour" to get out.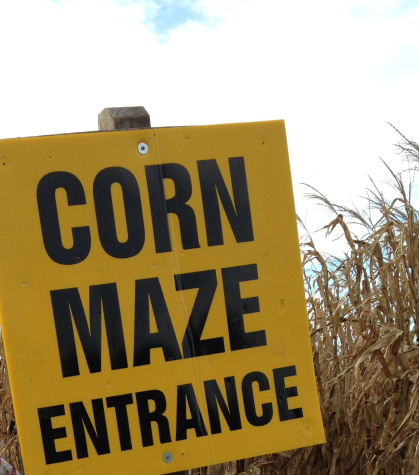 Thirty minutes later, one of my friends and I emerged from the maze; however, we had lost three-fifths of our group on the way out. After a considerable search, we finally emerged — together once again.
About the Louisburg Cider Mill
The Louisburg Cider Mill began grinding apples into pomace in an old barn in the middle of a field in 1977. If buyers wanted cider, they would go directly to the mill to grab a jug. In 1978, a neighboring barn was purchased to renovate into a store, and since then, The Louisburg Cider Mill has become a historical landmark in Kansas . According to louisburgcidermill.com, the apples come from commercial growers along the Missouri River from about St. Joseph to Waverly.
The Louisburg Cider Mill is open seven days a week, from 8 a.m. to 6 p.m. on Mondays through Saturdays and 10 a.m. to 6 p.m. on Sundays.
About the Writer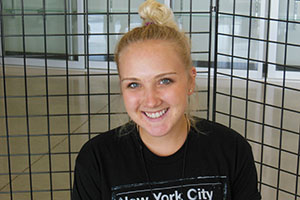 Ellie Augustine, Copy Editor
Ellie is a junior and a first-year staffer for the Standard, and is constantly looking for a new adventure. Her hobbies include going on road trips with...