Coding Community
Computer science club & honor society added to school's extracurricular offerings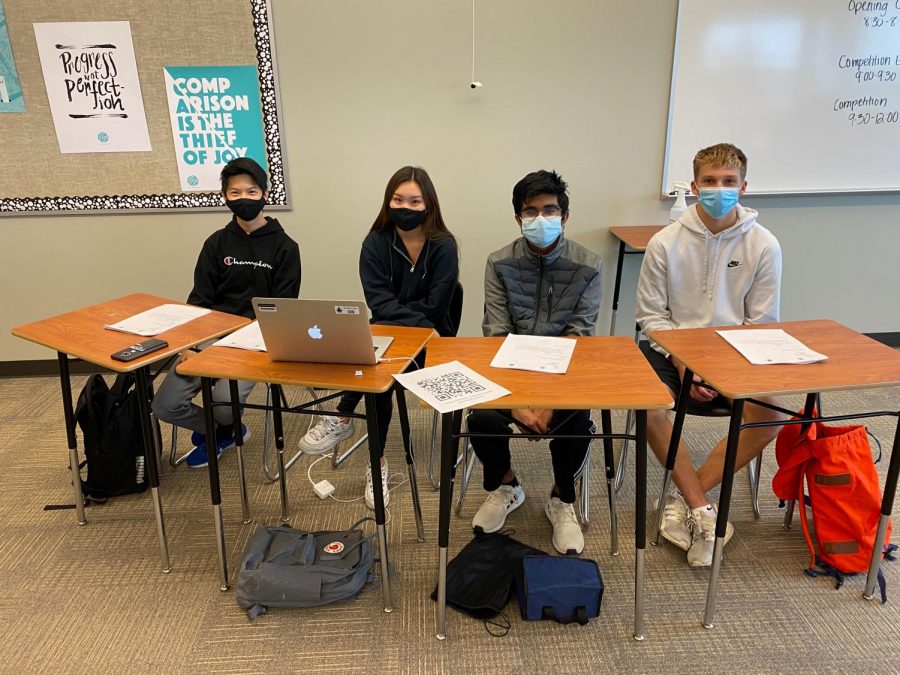 Within the first month of school, senior Kristina Wu decided to start a new Computer Science club. She said she was inspired by the Girls Who Code club at Aubry Bend Middle School and wanted to bring a similar activity to the high school.
"I was interested in just making a mentorship program with the middle school girls ­— the Girls Who Code club — [so] we decided to make one that was more focused on high school and then working with [middle school students] through [the club]," Wu said.
The idea of gearing a Computer Science club toward mentoring is something Wu said was an original concept.
"Other schools do have the Computer Science honor society, [but] the Computer Science club, I don't know if other schools have it. That was kind of an original idea between Ms. [Haley] Slade and I," Wu said.
In addition to the club, Slade, who also teaches business and computers, decided the Computer Science Honor Society would be beneficial to incorporate into the school. However, the lengthy process posed lots of doubts.
"There's a lot of stuff that you have to do behind the scenes, especially for an honor society," Slade said. "You have to get approved with the organization nationally. And we didn't know whether or not our district was allowing new clubs or not for a while. So we kind of had to wait for them to approve that. Once it all got approved, I was really excited."
Wu said the honor society is an incentive to explore the field.
"The Computer Science Honor Society works on projects with elementary and middle schoolers, and Computer Science Honor Society is our way of reaching out to all students in the school who are interested, but maybe not committed enough to take a class."
Junior Ethan Houseworth said he first heard about this club through Slade, who is his honors Java programming teacher. He said the opportunities presented in the club and honors society excite him. Not only can he learn more about programs and Computer Science, but the club presents ways he can express his knowledge.
"I'm excited for what we're going to do in the community," Houseworth said. "I think we have some good things coming up."
Wu plans to go big for this club. She said she plans on writing a proposal to KSHSAA requesting for them to add a district and state coding competition. However, the proposal to KSHSAA is only the tip of what she plans to bring to the club.
"I definitely want some opportunities like seminars with women in the workforce, or just people in the workforce in general," Wu said. "Perhaps job shadowing or internships, I don't know if that's possible, but I know CAPS students are open to internships at local schools. So if that can be extended to the high school club, that'd be amazing. But also just opportunities for people to compete within the school for Computer Science."
Although activities are restricted due to the pandemic, Slade said she is optimistic about the future of the club.
"It's kind of hard with COVID right now, but we definitely want the kids to be getting more involved ­— more competitions, more impact on the school — we definitely would like to grow it," Slade said. "Hopefully, when things kind of get back to normal, we can do a member drive and get more people interested in coding and Computer Science."
Slade said the club is something anyone can do and acts as an outlet for students to develop their knowledge and intrigue their curiosity.
"The CS club is an opportunity for students to explore everything that Computer Science is. It's anything from people who have experience and people who don't, they can explore different programming languages and go to competitions," Slade said. "And really, it just creates an atmosphere of people that have similar interests."
Wu emphasized the club being a way to introduce oneself and explore the world of Computer Science.
"I think that people should join this club, because it's always good to try new things. And personally, for me, I never really knew I had an interest in Computer Science until I started taking the class. And I thought it was really fun," Wu said. "If any kids like problem solving, I definitely recommend it. It's challenging, but it's a lot of fun. And it's really fulfilling when you're able to solve the codes. And you see your program running."
Houseworth said he hopes the club will expand his expertise in the field.
"I hope to grow my knowledge of programming and different programming languages and become more fluent in them and just broaden my knowledge on Computer Science," Houseworth said.
Many stereotypes surround Computer Science and one of them Wu addressed was how people perceive it to be boring and easy. But Wu said there's a lot more excitement to it.
"I think when people think of coding, they think of it just like the black screen with a bunch of letters," Wu said. "People just typing away really fast. But it takes a lot more thought. And it's really good for people who definitely want that problem solving challenge."
Another more prominent stereotype is formed around the underrepresentation of women in STEM. Wu said she intends to use her position as the president and founder to encourage her fellow peers to begin their journey through the male-dominated field.
"I don't know about other classes, but there are only two girls including myself," Wu said. "And I wanted to make the club as a way to incentivize other girls, especially through seeing leadership positions filled by girls. I thought that it'd be a good idea for encouraging them to see that we can succeed within a male-dominated field."
Slade hopes to use her position as a female teacher and her knowledge of coding beyond the high school bubble to encourage more girls to join her classes and eventually the field.
"There's a really small percent of girls that are in coding classes and stuff. But, when you go out in the real world, there are a lot of women that are in Computer Science and coding," Slade said. "And I feel like women in general are underrepresented in Computer Science, professional level and the high school level. So I really would like to get more girls involved."
Slade said Computer Science, although only commonly associated with its field, is useful in many ways.
"I think that Computer Science is something that anyone can use. I think whether you want to go into business, or you want to go into something medical, I think it looks good," Slade said. "Coding is used in all realms, music, sports, art. So I think it's really important that people have at least a little bit of knowledge of it that way. They can go into the world knowing like, 'Hey, I have this and I can use it in the future.'"
About the Contributor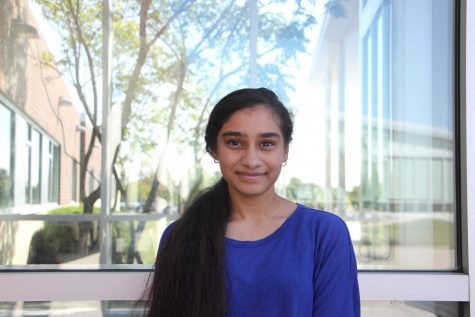 Siri Chevuru, design editor


Siri Chevuru | design editor