Superintendent Dr. Tonya Merrigan announces that Blue Valley high schools will be moving to a new hybrid model beginning Oct. 5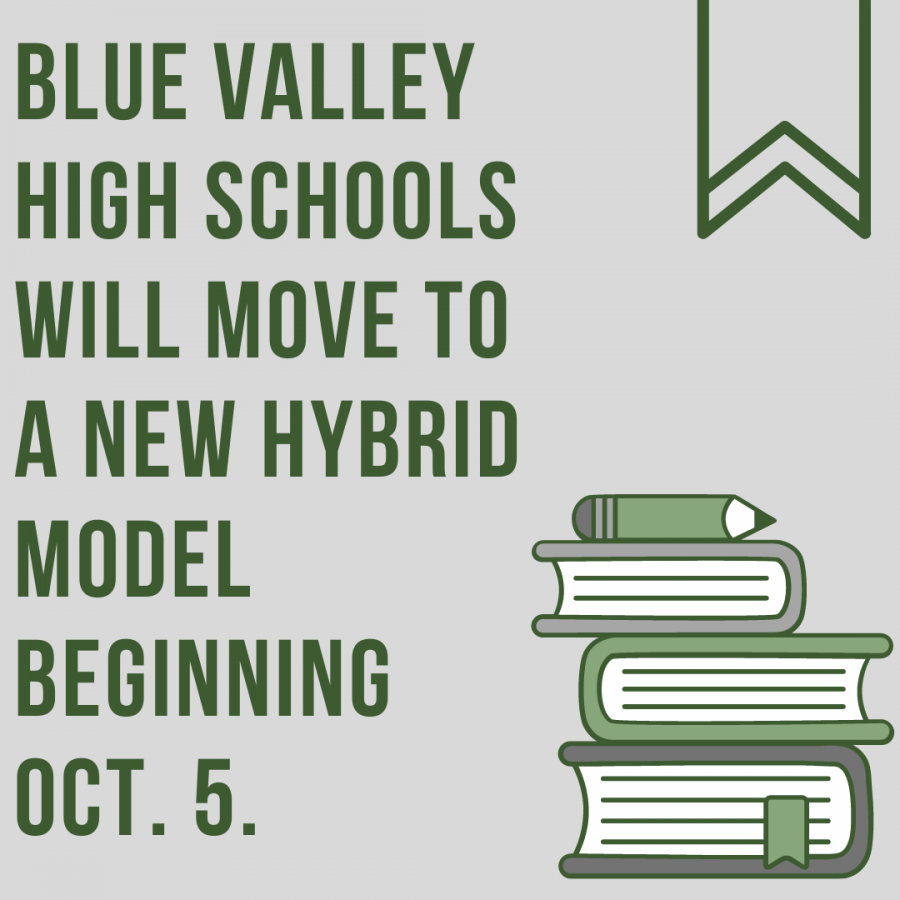 Sahar Baha, Social Media Manager
September 22, 2020
Blue Valley administration announced Monday that beginning Oct. 5, students enrolled in in-person learning will transition to a new hybrid model of learning. According to email communication from superintendent Tonya Merrigan, the district is currently in the yellow category on the gating criteria, allowing for some of the current restrictions to lift.
The original hybrid plan proposed over the summer and used by elementary has been altered to omit the in-between / all-distance learning day to split an AA and BB cycle. This will create more opportunities for students to receive live instruction inside the classroom. This schedule will alternate in-person and remote learning in accordance with the AA/BB schedule, while still following the odd/even rotation. Group assignments are determined by the last name initial of the eldest child attending school. Names A-L will make up group A, and last names M-Z will make up group B.
The day-to-day format for each class will look different when learning remotely in the cycle since teachers will be teaching in-person classes simultaneously. Remote classes will include a daily check-in and asynchronous activities that will match the quantity of work that would be done synchronously. Some teachers may also choose to facilitate a Zoom session. The learning mode change will not impact VirtualEd-only students.
According to the email, the district will keep watch of the transmission rate and provide a two-week advance notice if and when there is another learning mode change.
The current activities and athletics will continue with their strategies and restrictions. With the lower transmission rate and the yellow category label, the possibility of more activities to be less restricted is present and the principals will address the specifics in the coming weeks.
About the Contributor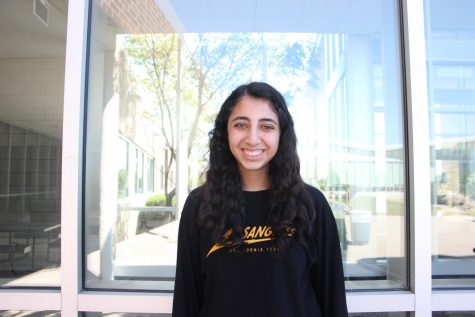 Sahar Baha, social media manager


Sahar Baha | social media manager