New Approaches to Spanish Grading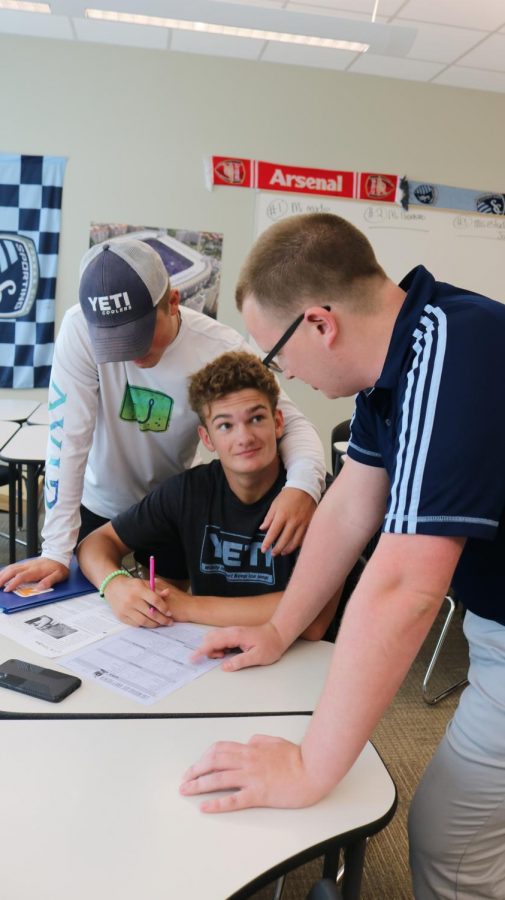 Traffic and class timings are not the only things changing at Southwest. This year, Spanish classes are implementing a new system that focuses more on student growth rather than a letter grade.
Standard-based grading is very different from the traditional grading system, in many aspects. It has a completely different grading scale. Everything is graded on a scale from 1 to 4, and an eighty-five percent or above is considered an A. Some other differences are that the most recent assessment will be worth more than the previous one, and each summative and speaking assessment can be retaken.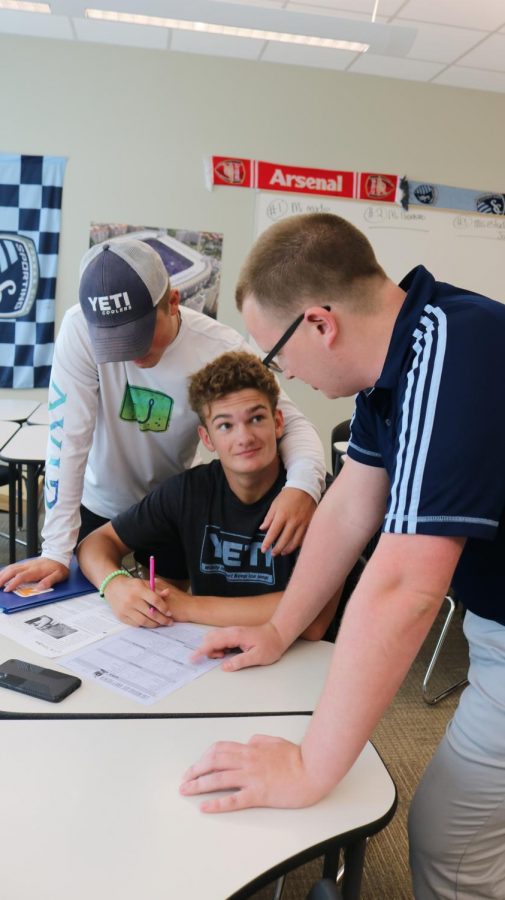 Chairman of the Spanish Department, and Honors Spanish 4 and AP Spanish 5 teacher, RJ Palmgren said, "Standards-based Grading allows students the opportunity to grow, and get rewarded for learning the material, and progressing in the language."
This new system also eliminates one of the key components of previous world language classes: speaking points. Instead of the teacher marking down tallys each time a student speaks, they note how much a student effectively contributes to class discussions during each week. Amiah Simmons is a junior, in Honors Spanish 4.
"I prefer the new system because it's based more on your participation, and you don't have to have anxiety over getting your speaking points for the week," Simmons said.
Standard-based grading also has different learning standards which provide explanations of the different concepts taught in the class. The teachers instruct based on these standards as well. Report cards include a grade from the 1-4 scale on each standard, of how well they did on the material.The different categories allow students to clearly see how they are doing in every aspect. Instead of a vague letter, they receive an actual breakdown of their progress in the class.
Spanish 3.5 student, sophomore Ananya Balakrishan, said she finds standard-based grading very systematic and organized.
"It really helps you know what you have to improve on," Balakrishnan said.
However, just like in any other case, change is something to get used to, and the students are still adjusting to how the new system works.
"I honestly think it's kind of confusing, but I feel like it'll be easier to get a better grade in Spanish," Balakrishnan said.
Simmons echoed this by saying how she didn't really like it at first, but when she understood why it was implemented, she learned how it could be beneficial.
"I more reassured, because if I don't understand something I can always get help from her teacher, and retake an assessment," Simmons said.
Many people are guilty of "playing the game of school," and completing assignments just to keep their grades up.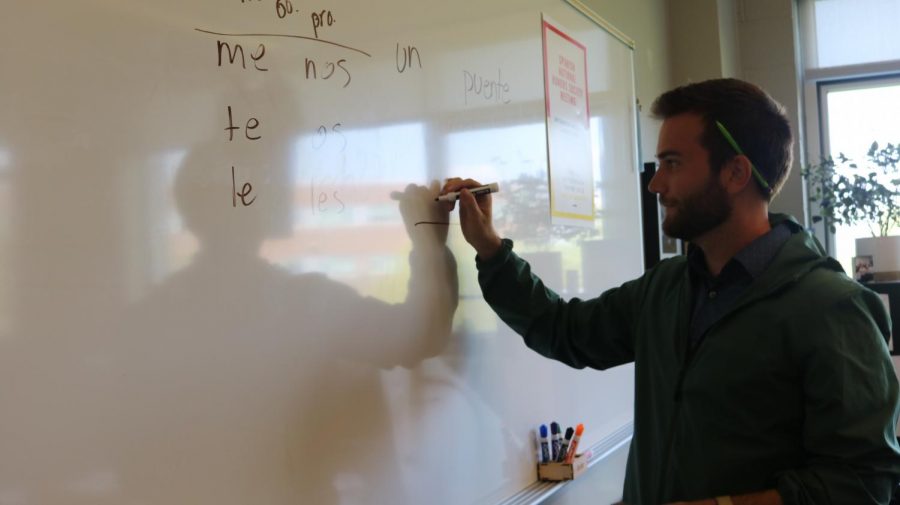 Writing on the white board, Spanish teacher Tor Fornelli conjugates verbs during Timber Time on Aug. 29.But with, standard-based Grading, the focus is more on student mastery, and allows students to be more interested in the material they are learning.
"It's a lot easier because it focuses more on content, and accuracy," Balakrishnan said.
Constant formative assessments and the emphasis on student mastery also helps teachers to know how students are keeping up with the content required for each standard. This way they can teach more effectively, by focusing more on what the kids need help on. Hopefully by taking the emphasis off of letter grades, students will be truly motivated to understand what they are learning, which will help bring them more success in the long run.
"I honestly don't care if you learn the material today, or if it takes you a week or two to learn it, as long as you learn it, that's the most important thing for me, and I want to reward you for learning that" Palmgren said.
| rebecca suku
About the Writer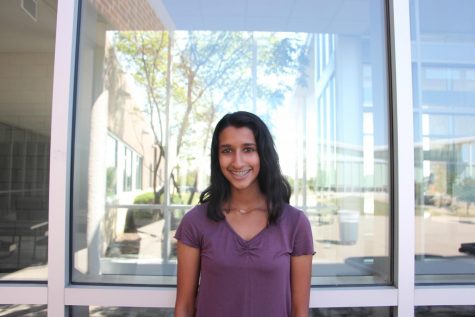 Rebecca Suku, staff writer


Rebecca Suku | staff writer