Going International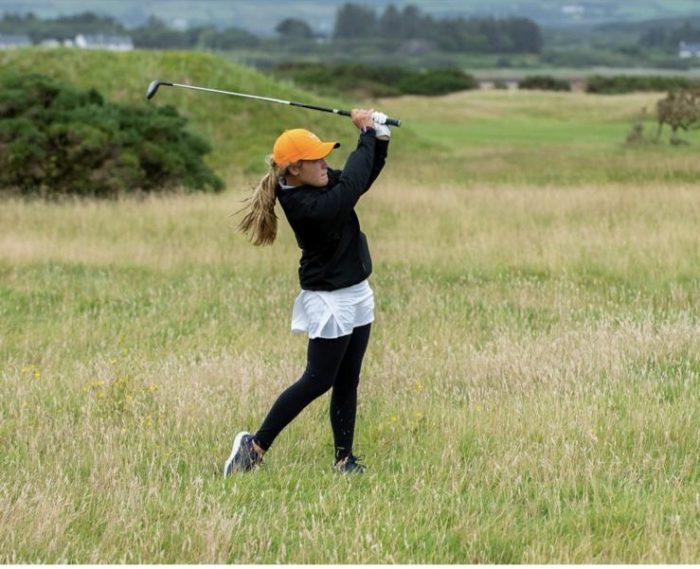 Opening up an internet page, Harold Rowland searches for summer golf tournaments to participate in. Clicking on the first website that is listed the words "My unforgettable Father/Daughter golf trip to Waterville, Ireland" appears on the screen as he further reads the article becoming more interested. Toward the end of summer, senior Abby Rowland and her father Harold took a trip to Ireland to participate in the 12th World Invitational Father & Daughter Tournament.
"My dad wanted to find something him and I can participate in — I mean, we play golf together a lot but he wanted to do a tournament together and he found this father-daughter tournament in Ireland and it [was] the first thing he found when he searched it up," Abby said.
Staring in eighth grade, Harold said Abby decided to pursue the sport because she was looking for something to play in high school. He said she picked up how to play the game pretty quickly and started to improve.
"At first I didn't realize it was going to be super hard so I thought I should do it for fun, but I got good quick and made some friends on my golf team in New Orleans so I just learned to keep going because I put a lot of work into it and did not want to waste it all," Abby said.
Abby said her favorite part of the sport is that it is both an individual and team sport, meaning you have a team to play with but are also responsible for your score. After moving to Overland Park about a year ago, she began playing frequently at St. Andrews golf course with her dad once or twice a week and eventually joined the girls golf team this year at school. Head girls golf coach Dustin Leochner said Abby is a good role model to have on the team. He said she works well with the other girls and is taking the freshmen on the team under her wing.
Abby's original interest in golf came from her dad who has been playing the sport his entire life and has been a member of the Professional Golfers Association since 1997.
"I would prefer to play with my daughter than anyone else," Harold said. "It is great to have her to myself on the golf course for four hours."
Harold said he initially entered the 12th World Father Daughter Golf Invitational to spend time with Abby before she leaves for college next year.
"The event was competitive, but time and creating memories with my daughter is what I wanted," Harold said. "It was an amazing experience."
Leochner said he likes to keep tracks of the girls' scores on the team who play in summer golf tournaments and that is how he found out about Abby's trip.
"I usually email their dads or them a few times [during the] summer and I was just checking in with her dad [and] he told me that they were headed out to Ireland to play in this tournament," Leochner said. "I thought that sounds like a pretty awesome experience. Made me think that would be kind of like a dream trip to do with my daughter someday."
Harold said the invitational lasted three days as they played one practice round and two tournament rounds. He said their trip first started in Belfast where they spent a day watching The Open in Northern Ireland. Afterwards, Harold said they drove five hours driving through the Republic of Ireland to Waterville where the invitational was held.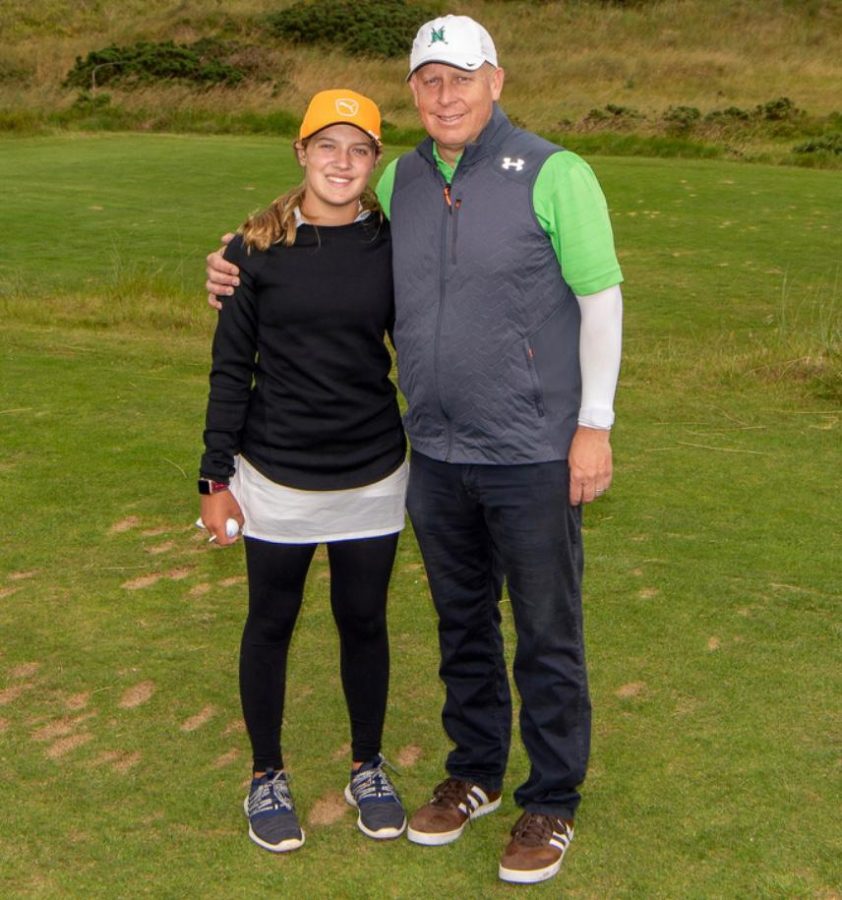 "The tournament started 12 years ago and the intent was to bring Fathers and Daughters to the golf course together. The same organizers have been conducting a Father/Son tournament for over 30 years," Harold said.
Golf is a great sport and events like this help grow the game of golf. Females are the fastest-growing segment in the sport today."
Abby said their intentions going into the game was to try and win but after playing a practice round, they realized it was going to be tough — nothing compared to what they have played on before and on top of that, the weather conditions were bad.
"The wind was 30 mph, for the distances we would have to use clubs that would go a lot farther because the wind was using so much and we did play in the rain for a little bit," Abby said. "The conditions were crazy and it was an interesting experience."
Abby said there were around 40 teams total that participated in the invitational from countries such as Ireland, the United States, Canada, Spain and Australia. She said there were two different divisions the teams participated in: net and gross.
"Net division is when you add the handicapped to it and you get extra strokes and you're not as advanced and some fathers are good but their daughters
have never played the sport before and they just want to go and have fun with them," Abby said. "But the gross [division] is the regular score without any extra strokes."
She said they both played in the gross division and that the format of the invitational was the best ball so they each got to play their own ball and whomever scored the highest, in the end, would put their score on the scorecard.. Harold said the tournament took place at Waterville Golf Link in Kerry Island. All of the daughters played their game on 6,200 yards while the fathers played on 6,800 yards. Abby said they finished 8 over a 72 total par in the tournament.
He said they finished fifth in the Gross Division and ninth in the Net Division overall.
"Golf is a great way to network," Harold said. "Abby made many friends the week we were in Ireland and has stayed in touch with them since our return. New friends in Ireland and new friends in the US. It was fun watching her embrace the culture, people and play as well as we did."
|ishapatel
About the Writer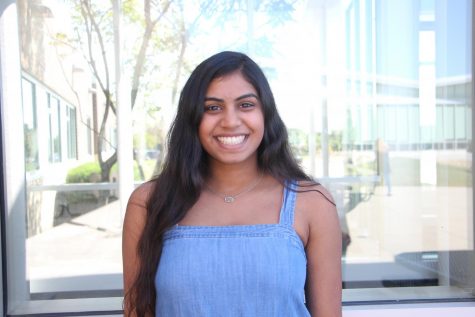 Isha Patel, editor-in-chief
Isha Patel | editor-in-chief