Haunted House Reviews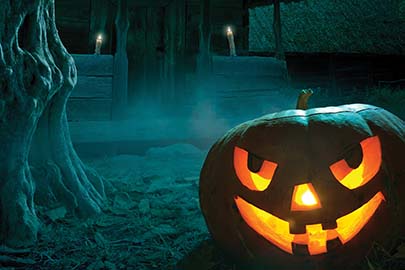 Worlds of Fun: Haunt Fest
Fright zones were wide open and you could easily  navigate through and see people before they scared you.
The mazes were scary because they were more enclosed – there were strobe lights – and things just popped out. The scariest mazes were Asylum Island and Corn Stalkers.
Asylum Island had people behind bars that reached out and also nurses and doctors that had fake syringes that followed you.
Friday night tickets- $29.99
Saturday night tickets- $44.99
Fear Farm
There are multiple levels of scary. The first two weren't very scary. However, the last two were very scary.
In the corn maze people jumped out and scared you. You couldn't tell if the people that were dressed up like scarecrows were real people or fake because of how dark it was, so they took you by surprise.
Admission for all five attractions- $21 + tax
Fear Farm and Zombie Apocalypse combo- $30 + tax
Edge of Hell
Attractions include The Beast, Chambers of Poe, Macabre Cinema and Ghosts & Gangsters.
The Beast was the scariest house because you don't stand in a line and you don't follow a specific path; instead, you wander through the scenes and you never know when something is going to jump out at you.
Single house admission- $37
Two house combos- $65
Full Moon Festival Season Pass- $80
Tips to survive the haunted houses
Remember that they can't touch you
Always go with a buddy
Don't act scared and they won't react as much
Don't run or they will chase you
Stay calm it's not real, it's just for fun!