Choir Goes to State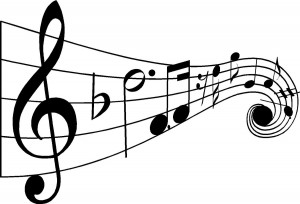 In order to go to state for chior, the participant(s) must get a one rating at regionals. The score is out of 80, scores 69 and above are considered a one. Choir students have been working on the music they performed at both regionals and state since the beginning of January.
Chamber singers and Chamber women got a one rating and were able to move on to state. Soloists seniors Hannah Smith, Lauren Mylin, Robert Hartfield, Alex Peuser, Johnny Tapp, Tori Leopp, Matara Hitchcock and Kelly Urschel also moved onto state. Also qualifying for state was sophomore Sydney Swyers and freshman Jacob Buster and Bailey Cockerham.
At state, Chamber women got a one rating and Chamber singers got a perfect score of 80 out of 80. Soloists Hannah Smith, Lauren Mylin, Robert Hartfield, Matara Hitchcock, Sydney Swyers, Jacob Buster and Bailey Cockerham received one ratings at state.
"I'm so grateful to be a part of such an amazing chior," sophomore Chamber singer Joann Armstrong said. "All of our hard work since January has really paid off. At small ensemble state you aren't allowed to have a director for Chambers, we literally stand in a semi-circle and have to watch each other to stay together so for us to be able to do that and stay in synch is an amazing thing."
Chambers had to go to state down one person who was sick, however, they were able to push through the minor setback and persevere.
"Getting a perfect score at state was definitely validating," Peuser said. "I definitely didn't think that we had done so well in the moment however after listening back to the recording I was in awe. I have been a part of chamber choir for three years and to see (and hear) the growth from three years ago was amazing."
For some Chamber singers, this was their last year to prove themselves and to prove what Chambers was capable of.
"I have grown as a person and learned life skills that will be invaluable," Peuser said. "I have also grown as a musician and feel fully prepared to be a part of a collegiate choir next year. None of that would be possible without the amazing instruction that I have had from Mrs. Scheibler as well as the great talent that I have been privileged enough to work with."
Being a part of Chambers has taught the graduating seniors not only about music and singing but also about how to work as a team.
"Throughout my year as a chamber member, I have learned what it feels like to be part of a team," Smith said. "Working together through highs and lows is something I've gained because of this experience, and I will definitely use that in the future. Singing is just one part of being in Chambers, building team bonds and relationships is another."
Leave a Comment