Hall Of Fame Dance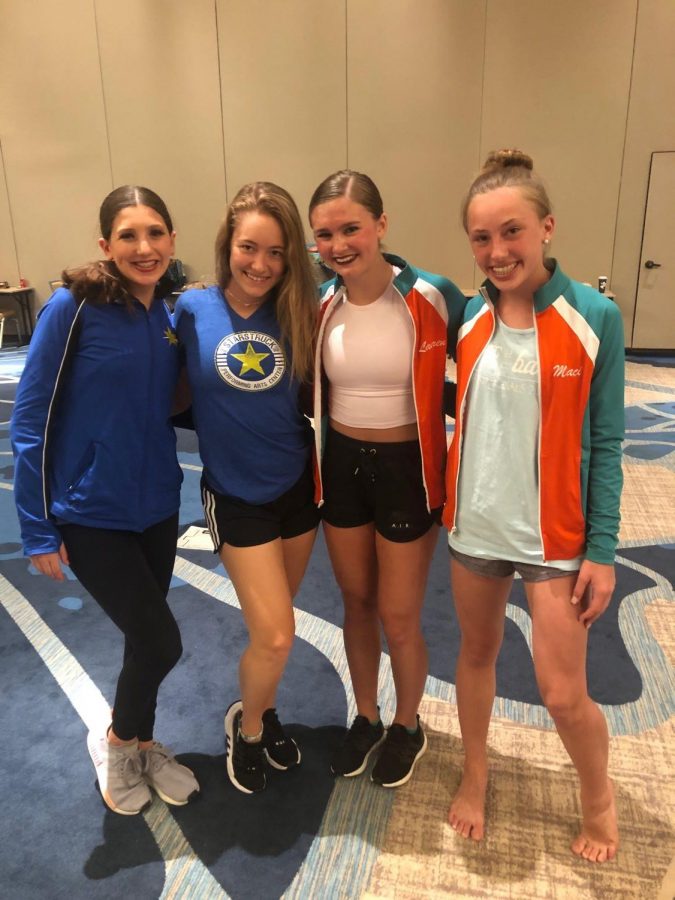 Standing on stage, sophomore Lauren Finke and the Above the Barre Dance Academy accepted the second place trophy at the "Hall of Fame" dance competition in Orlando, Florida. The runner-up spot was extra sweet because it ranked the team above Dance Expressenz, which made it to the fourth round on the TV show "World of Dance" in 2018.
Finke said her team had intense rehearsals during the summer to prepare for the "Hall of Fame" competition.
"The first few weeks of summer, they were pretty intense," Finke said. "We prepared for probably 20 hours a week, but then we got there and we just we said we were doing this for ourselves and for our team and it wasn't as stressful."
Going into the dance, Finke said she and her teammates knew about Dance Expressenz from previously watching them on "World Of Dance." Finke said she wasn't expecting to make it into finals this year, so it was a shock to place above the dance academy that performed on national TV.
"Nobody expected it," Finke said. "It was a really, really big deal for us."
The dance that beat Dance Expressenz was a group dance to the song "Dear You." A choreographer from Dallas, Texas, named Nick Gomez aided in making the dance.
"[The story behind the dance is a] message in a bottle that you put out into the ocean," Finke said. "So you write a letter to someone just saying 'Dear You' explaining everything to them, and then at the very end, we took papers out of our pockets and made paper airplanes and threw them."
Finke competed in a total of 11 dances for the competition. She did eight group dances, one duet and two solos. Surpassing about 100 teams and all of their dances, Finke made it to the finals for three of her dances. The songs that made it to the finals were "Anything for Love" "Let Me Blow Your Mind" and "Dear You."
"My most memorable moment is probably seeing the little kids on the team come and watch me and my group," Finke said. "Just to see how I used to be in that spot when I was little looking up to them and how we are those people for them now.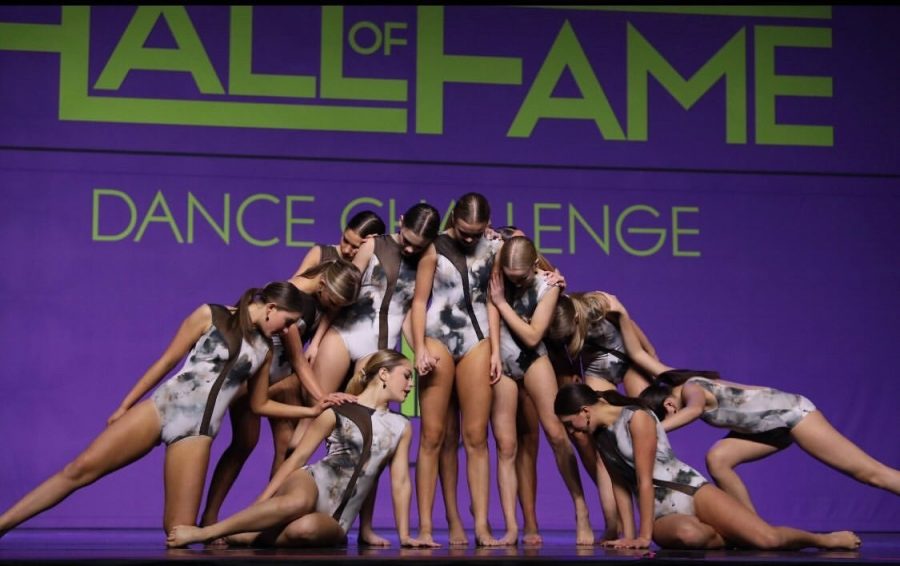 Surpassing the many teams participating in Hall of Fame, freshman Caroline Sorcher and her studio, Starstruck, placed third.
"There was … a lot of other really good teams that compete[d] with Hall of Fame," Sorcher said.
The dance that won the award is the production number that had an underlying theme of Toy Story. The entire company took part in making this dance.
"We had over 100 people in [the dance]," Sorcher said. "My director…with all my other teachers [choreographed it]."
Sorcher said this was her favorite dance she performed at the competition.
"All of my friends [were] there and it [was] so fun to compete as a team together," Sorcher said.
A lot of dedication went into receiving an award for the dance.
"We work[ed] really hard all year long…learning our dances and cleaning them [up]," Sorcher said.
She said she competed in seven dances along with the production for the competition, participating in a few large and small group dances.
"[The most memorable moment was] probably just doing all the competitions with my friends," Sorcher said. "It's so fun to hang around them all day long."
At the KCI Expo Center over the summer, junior Jessica Slezak said she performed eight dances in multiple different categories: one solo and seven group dances. She said three of the dances made it to finals.
Slezak said she learned the dances last year and had been preparing for the competition over the course of six months. After she finished learning the dances, she spent five hour intervals practicing each of her dances.
She placed in two of her large group dances and her production. One of the dances, called "I've Been Waiting," was performed with 13 people and placed second. Slezak said the other large group dance was a quirky Jazz that is from the 80's. This dance is called "Dance Anthem."
Slezak said her favorite dance is the production, Prince Ali. The dance is a musical theater number composed by two people who work at the company. Slezak said it was one of the best dances to be performed this year.
"For every competition we went to, that one…was, like, the highest," Slezak said.
At the Kansas City Hall of Fame competition, the dance placed first.
"[My favorite memory] is just spending time with my friends," Slezak said.
|sirichevuru
About the Writer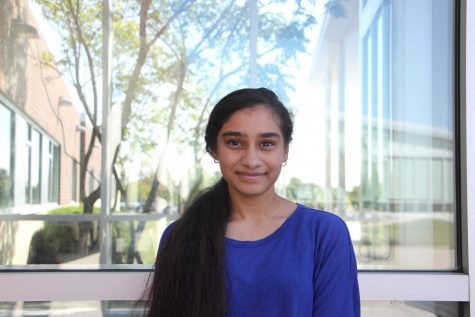 Siri Chevuru, design editor


Siri Chevuru | design editor