"A Christmas Carol" Review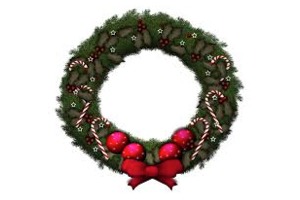 I stepped out of the crisp winter night and into the lobby of the University of Missouri Kansas City's Repertory Theatre (The Rep). My ears were greeted with carols sung in the lobby by a choir dressed as Victorian-era carolers, and a huge Christmas tree towered over everyone. The air was filled with the scent of hot chocolate as I waited to see the annual production of "A Christmas Carol."
The lights dimmed and I headed into the auditorium. After I found my seat, I waited and watched the giant wreath that hung in the center of the stage. Soon the wreath was transformed into a wailing face and the play began.
The cast ran through the aisles singing and ringing bells. The narrator, Charles Dickens, described Ebenezer Scrooge's despise of Christmas. Even in merry surroundings, Scrooge managed to bring a dark shadow upon everyone he met. Scrooge, while wallowing in his hatred of human kind, was confronted by his diseased business partner, Jacob Marley, as a ghost. Marley warned of three spirits that would consecutively haunt Scrooge.
The play followed Scrooge's journey into his Christmases past, present and future, and gave the audience insight on just why Christmas was "a humbug".
The Rep's revolving stage allowed for seamless scene changes and a unique viewing experience. Characters could walk continually around, under, up and over the set. A trapdoor also added to the play's special effects. My favorite part of the play was when one of the spirits walked out into the seating on stilts sprinkling his Christmas cheer and chatting with the audience while remaining in character.
As soon as the play ended, the cast rushed into the lobby to serenade the audience one last time before everyone left, filled with the holiday spirit.
This production of "A Christmas Carol" combines an old play with modern effects to bring a unique performance that is engaging for all ages. This is a holiday production one should not miss.
About the Writer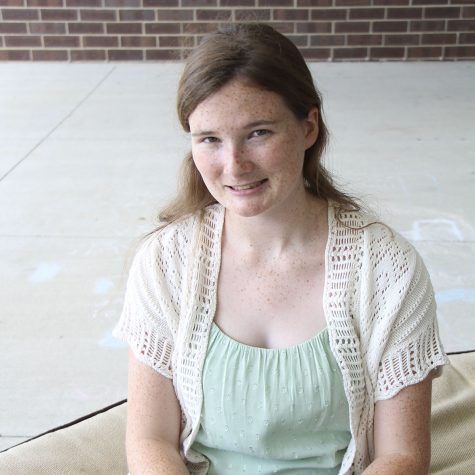 Lillie Hoffart, Managing Editor
Lillie Hoffart is a senior and has been on staff since her freshman year. She enjoys writing and designing for the paper and is the managing editor....