Out of the Box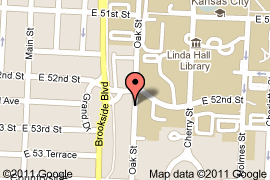 Toy & Miniature Museum of Kansas City
Celebrating 50 Fabulous Years with America's Favorite Doll
5235 Oak St
Kansas City, Missouri 64112
(816) 333-2055
Now- July 4, 2011
Wed.-Sat.
10 a.m.-4 p.m.
Sunday
1 p.m.-4 p.m.
Admission
Adults: $7
Seniors (65+): $6
Students (full-time): $6
Children (5-12): $5
Children (under 5): Free
Happen to be looking for something 'out of the box' to do this weekend? Step into the world of toys and miniatures at the 'Celebrating 50 Fabulous Years with America's favorite Doll' exhibit, occurring at the Toy and Miniature Museum of Kansas City.
Featuring Barbie as fashion diva, career girl, and many other diverse looks, this exhibit is something out of the ordinary to do in Kansas City. From the beginning to now, look back at Barbie's early years and learn just how she became an international icon.
Emerge yourself in a world of fashion, fun and friends with Barbie's '50 Fabulous Years Celebration'. So step out of your element and visit a girl who has been friends to all throughout the years.