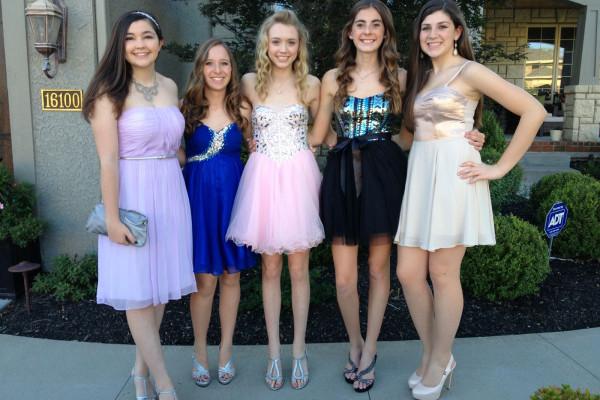 Delaney Oliver
Throughout the week before Homecoming, freshmen were abuzz with talk about their first high school dance. Dresses, dinner reservations and dates were the most important thing in some freshmens lives up until September 21st. After all is said and done, was it all they expected it to be?
"I imagined homecoming as like everyone dancing," Freshman Halli Clark said. "I expected there to be no one standing around, like in the movies."
Freshman Matt Nixon has a similar opinion as Clark.
"My expectations were that there would be a lot of dancing," Nixon said. "That there would be loud pumped up music, but that's not what it was to me."
Being the little fish in the big sea, freshmen can sometimes be shy because they don't want to embarrass themselves in front of the upperclassmen.
"The freshmen wouldn't really dance," Nixon said. "It made things awkward. The music wasn't really loud enough where the freshmen were and if you got any closer it was all upperclassmen."
Although it wasn't all that it cracked up to be and ended up not being worth all the stress of planning and making sure everything was perfect, it was still a fun and different experience for the first-timers.
"It didn't really exceed my expectations," Clark said. "But it really ended up being like the movies in some ways! Overall I had fun!"