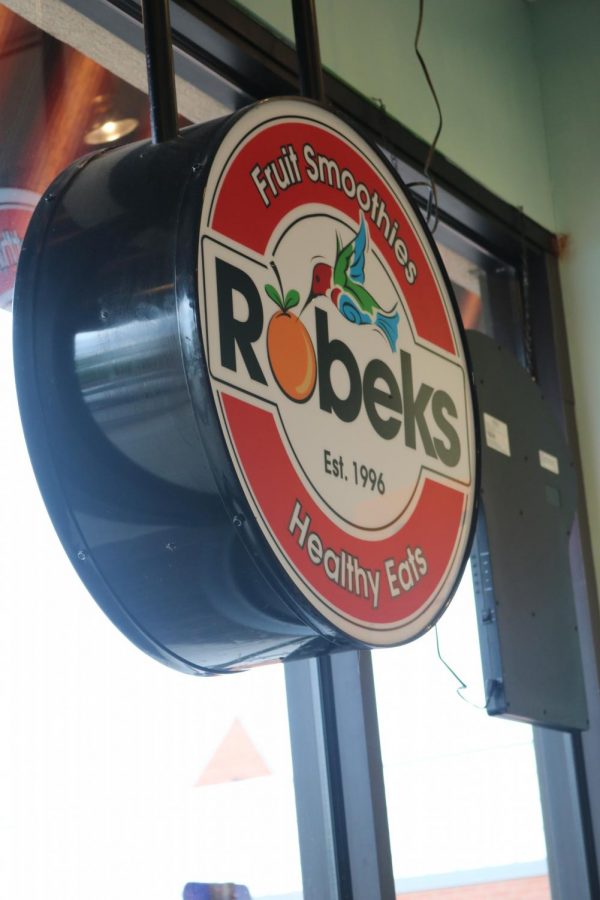 Robeks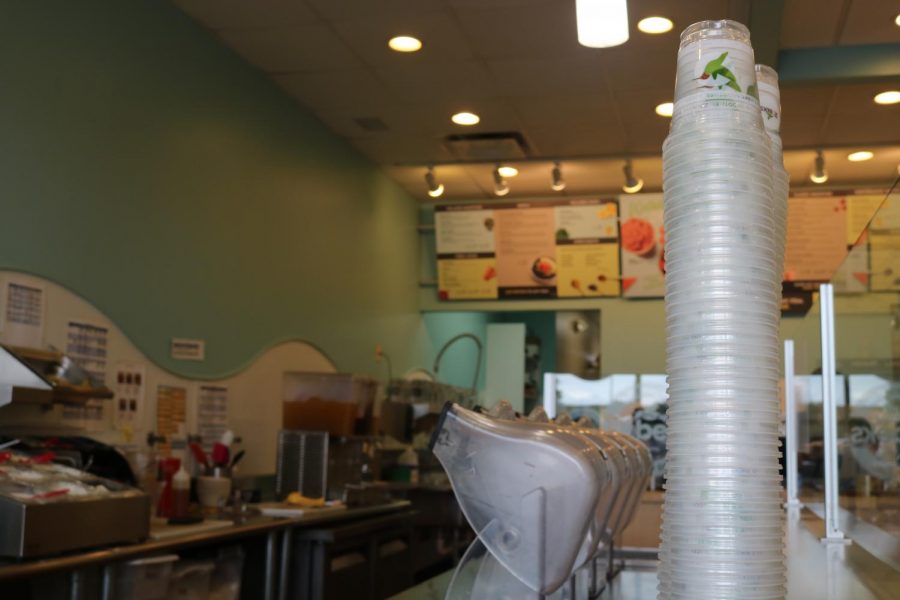 The quaint healthy eats and smoothie shop off of 135th and Antioch known as Robeks is not only recognized for its infamous acai bowls, but also for its nutritious smoothies. It is a popular place to grab an after school snack for many high school students, and its colorful decor and fruitful essence brings in a wide range of customers.
Sophomore Henry Bradford not only works at Robeks but also treats himself with one of their iconic smoothies a couple of times a week.
Bradford said his favorite smoothie is the 800 lb Gorilla which has "peanut butter and chocolate, and vanilla frozen yogurt, and it has a lot of protein."
"If I'm ever feeling hungry or need something," Bradford said. "That's what I get."
Senior Macy Deppe first discovered Robeks when on a hunt for smoothie bowl shops, and was pleasantly surprised by the variety of products.
"My favorite smoothie's probably from Robeks is like either raspberry romance or if I get a smoothie bowl," Deppe said. "I like to get the acai strawnana berry bowl."
Both Deppe and Bradford said the smoothies leave them full after one serving, and can serve as a meal any time of the day.
"They have a lot of different options," Bradford said. "If you're looking for a good smoothie, I wouldn't say they're overpriced."
Deppe, on the other hand, shared a popular belief regarding the pricing strategies of these smoothie shops.
"They could probably take a couple dollars off," Deppe said.
She also said these smoothie shops have positively impacted many lifestyles.
"It's kind of funny, because I feel like Starbucks used to be like the big thing, and now a lot of people are like, 'Hey, you want to go get a smoothie?' So I like that," Deppe said. "I think it's great that a lot of people are engaging more in smoothies."
T. Loft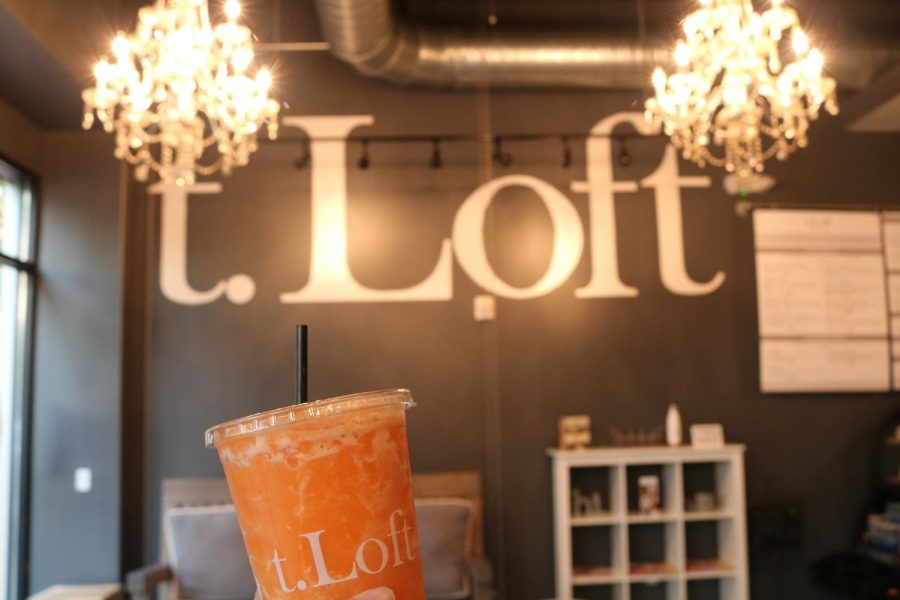 The warm and cozy, chandelier-lit, tea and juice bar is known for its healthy beverages that are sure to satisfy any appetite. It is a hot spot for health conscious individuals, with a range of products from juices to protein bites to smoothies. With its notably admirable adornments and gluten free friendly menu, T. Loft is tucked into the Park Place Center in Overland Park.
Senior Macy Deppe has tried many smoothies around the Overland Park area including T. Loft, and is a big fan of their carrot juice in addition to their smoothies.
"I've only gotten a smoothie there once and it was really good," Deppe said.
T. Loft is often times recognized for its emphasis on raw natural ingredients, making its smoothies a healthier choice over other smoothie cafes.
"If you are a healthy person and like to taste all the different nutrients, then it's good," Deppe said.
Senior Sophie Oatman said she has also tried out some of the products that T. Loft offers.
"I think T. Loft is kind of healthier," Oatman said. "You can just kind of taste that it has less sugar and is kind of made differently."
Smoothie King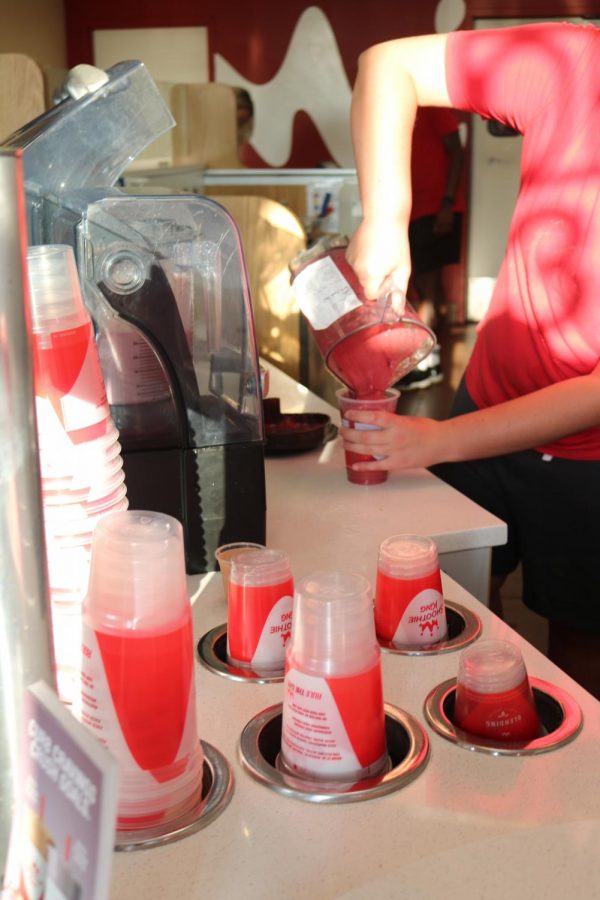 From the cafeteria lunchroom to an afternoon energy boost, Smoothie King is a convenient smoothie cafe known for its wide variety of iconic smoothies. With a friendly staff, Smoothie King is one of the most popular smoothie cafes in the area.
Senior Sophie Oatman is a frequent customer at her local Smoothie King.
"I live pretty close to it, and so I go there a ton," Oatman said. "I've known it for so long; I don't even remember how I first started hearing about it."
Like Oatman, many students base their preferred smoothie cafe off of where they are living for a matter of convenience.
"Smoothie King's closer for me; it's more convenient," Oatman said. "Just closer and fast and easy, I guess."
Oatman also pointed out that her mood can impact her decision of where she wants to get her smoothie.
"Sometimes one sounds better than the other," Oatman said. "Sometimes I think Smoothie King tastes better, too."
She said she thinks the pricing for smoothies at Smoothie King is higher than it should be, but all in all, it is worth the extra couple of dollars.
"I know they have $5 Fridays, but I think it's about the right price, but it could be cheaper. But a lot of things could be cheaper," Oatman said.
Tropical Smoothie Cafe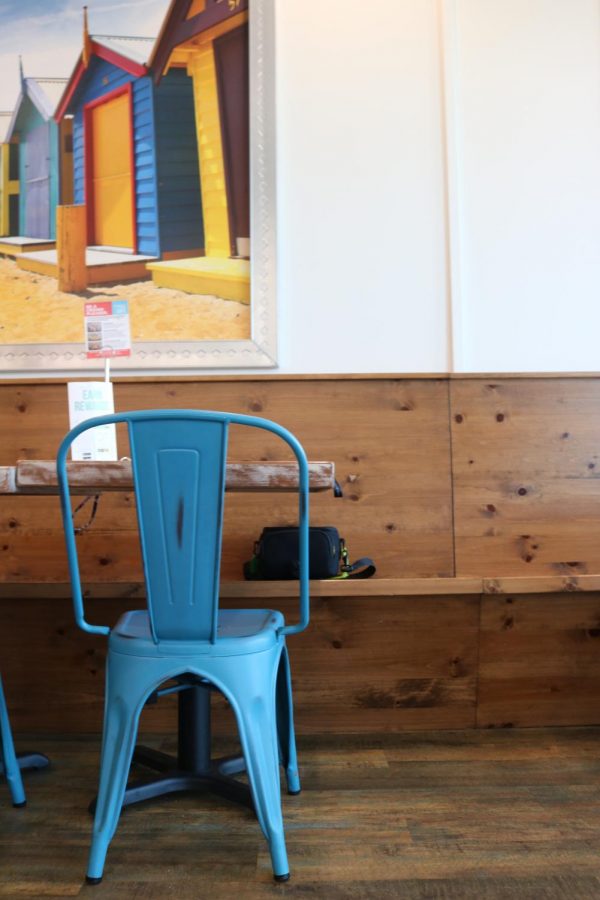 The small smoothie cafe that serves refreshing smoothies and a variety of meal options known as Tropical Smoothie Cafe, has become exceptionally popular ever since its opening in 2018. With its bright blue chairs and electric orange decor, the smoothie cafe serves a variety of food and drink products from its Bahama Mama smoothie to its Chipotle Chicken Club sandwich. With its staff primarily consisting of students, it is a go-to location for a smoothie, with its convenient drive through option.
Sophomore Kelsey Schnettgoecke is a frequent customer at the smoothie cafe, with her favorite smoothie being Sunrise Sunset.
"I like going to Tropical Smoothie Cafe because it's really close and convenient," Schnettgoecke said.
She said she enjoys this smoothie cafe in particular "because people want a healthy alternative, and it's really easy."
Senior Sophie Oatman said the location of this smoothie cafe is convenient and reliable for students.
"It is kind of in that Cosentino's Market and so it's kind of close for everyone," Oatman said.
Schnettgoecke said the drive through helps "if you're on a quick run to get something."
Freshman Tiana Simmons also said she enjoys going to Tropical Smoothie Cafe with her sister because of the great value deal they offer.
"It has the largest drinks for the lowest price," Simmons said.
She also said the smoothies are great because of the energy boost they offer.
"Well, it's really refreshing, and just makes you smile," Simmons said. "It just gives you more energy and makes you feel more active."
| saharbaha